CMT Next Women Of Country brings fresh female voices to the forefront of country music. The AdMat below was the basis for all marketing, promo, and event materials for the tour.
These weekly tour images were posted by artists
and CMT to promote upcoming tour dates.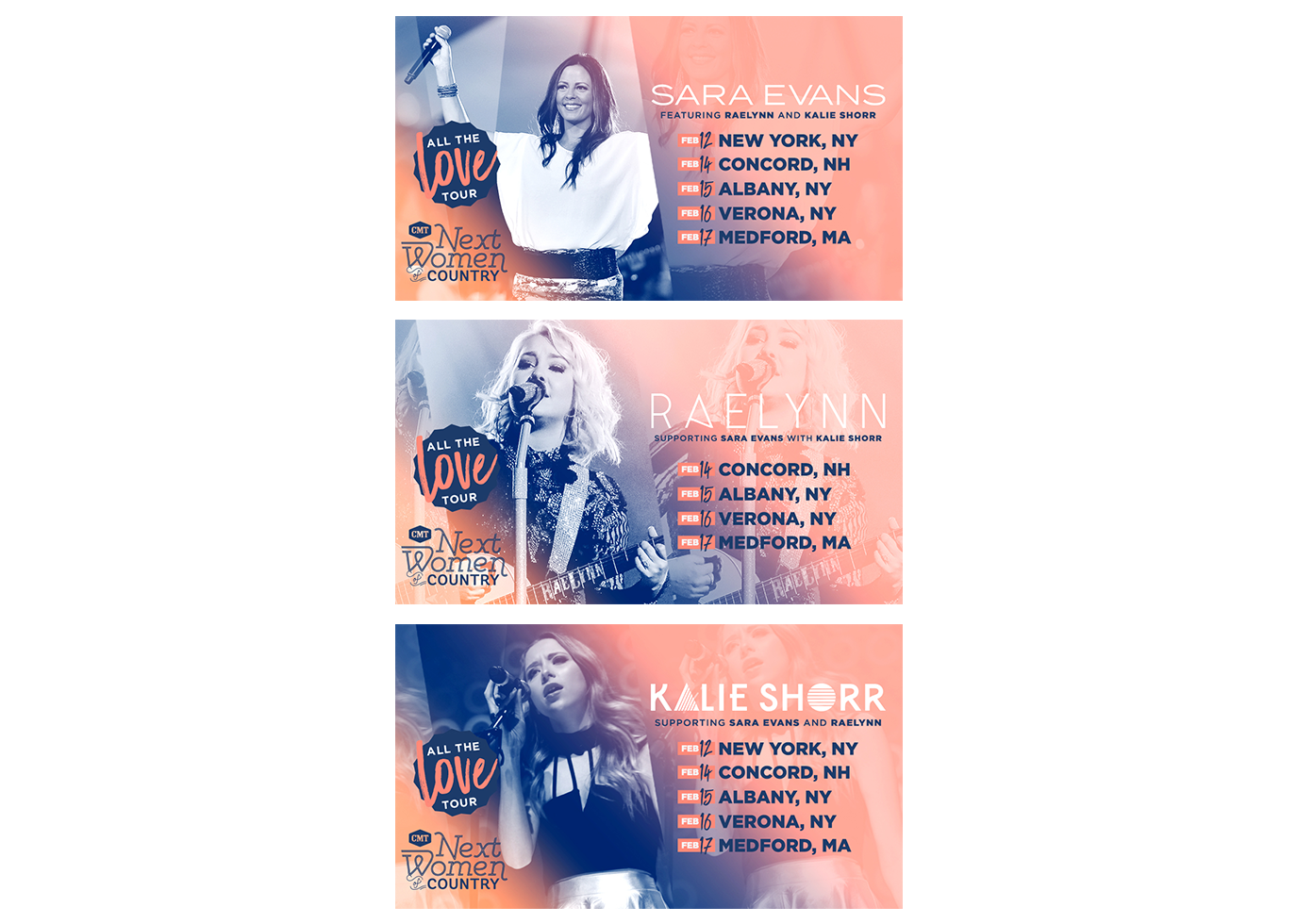 There are different types of credentials for the tour, these items need to relate,
but be different enough to distinguish from far away.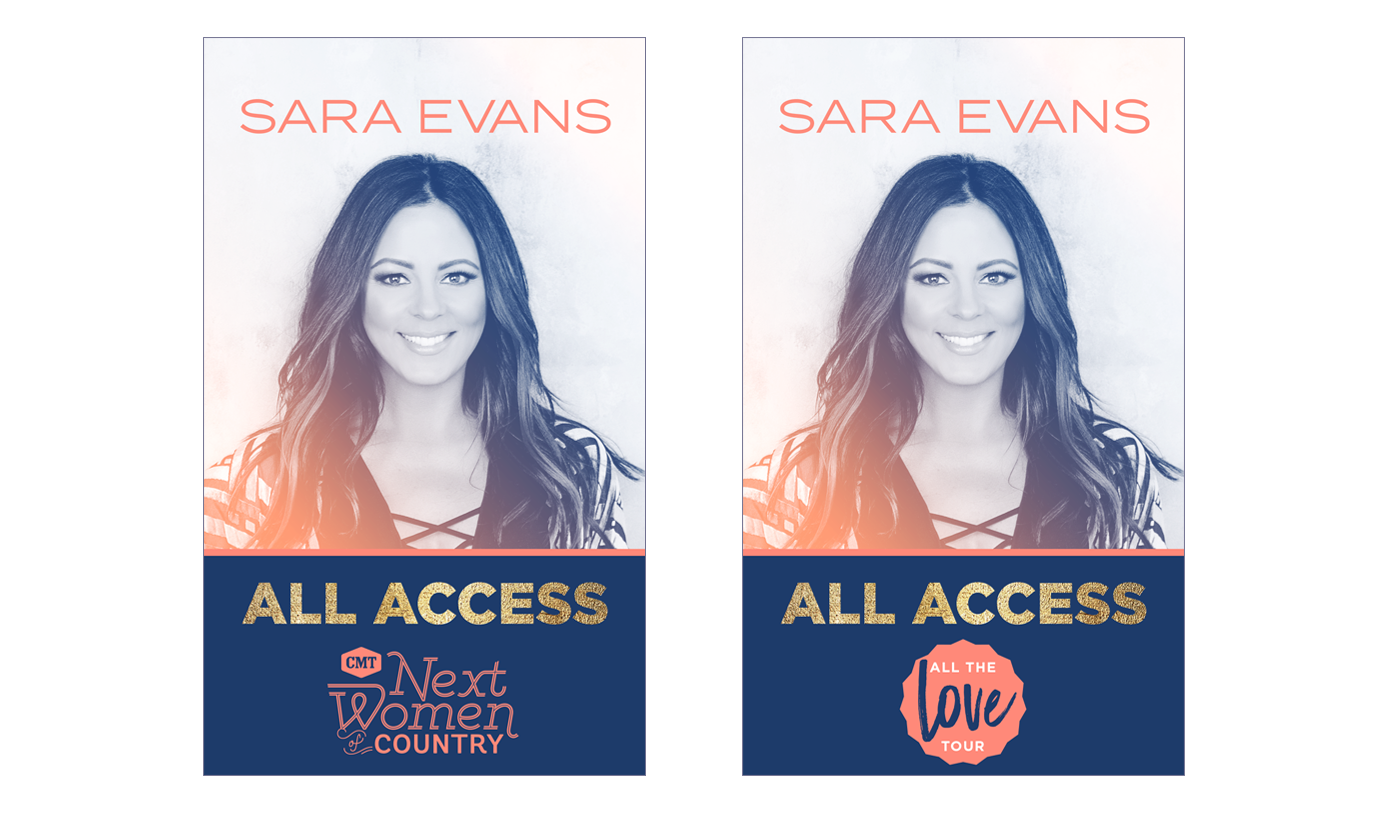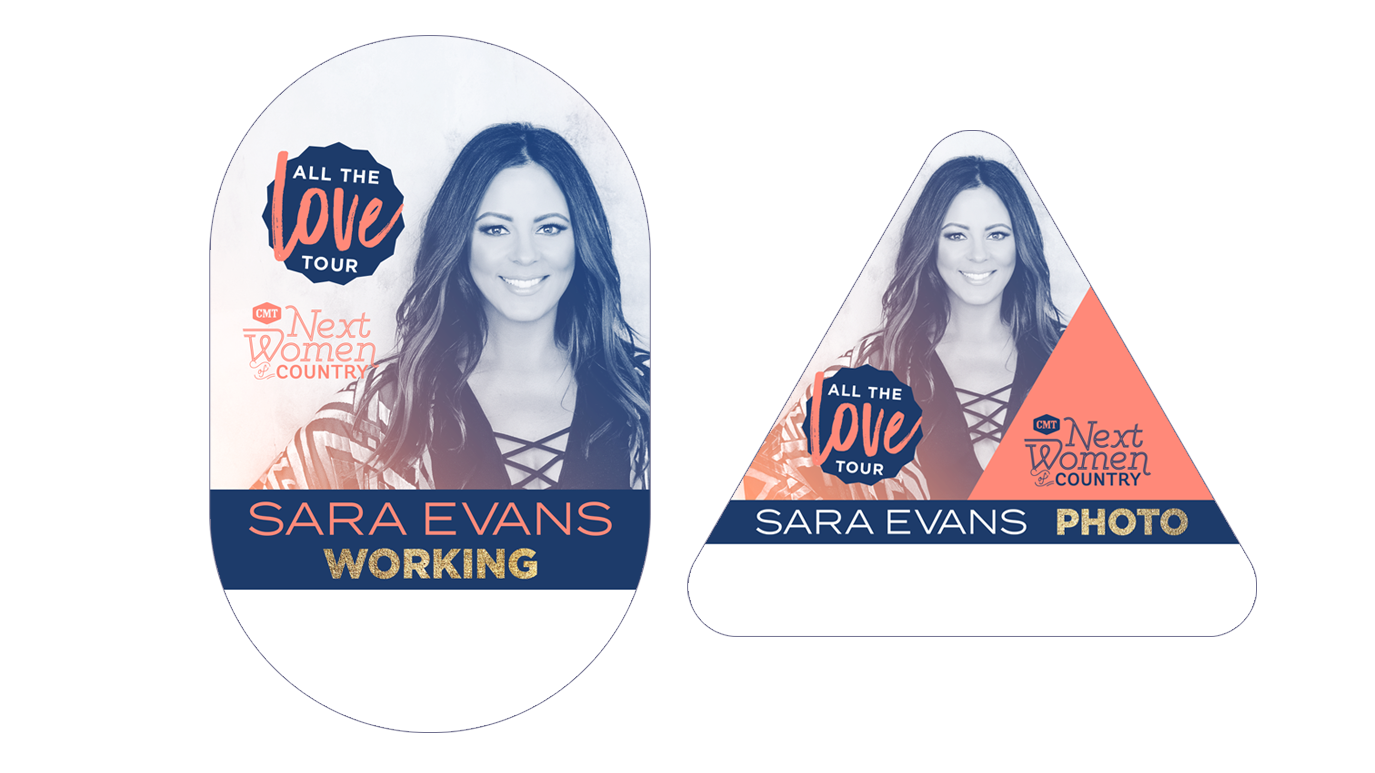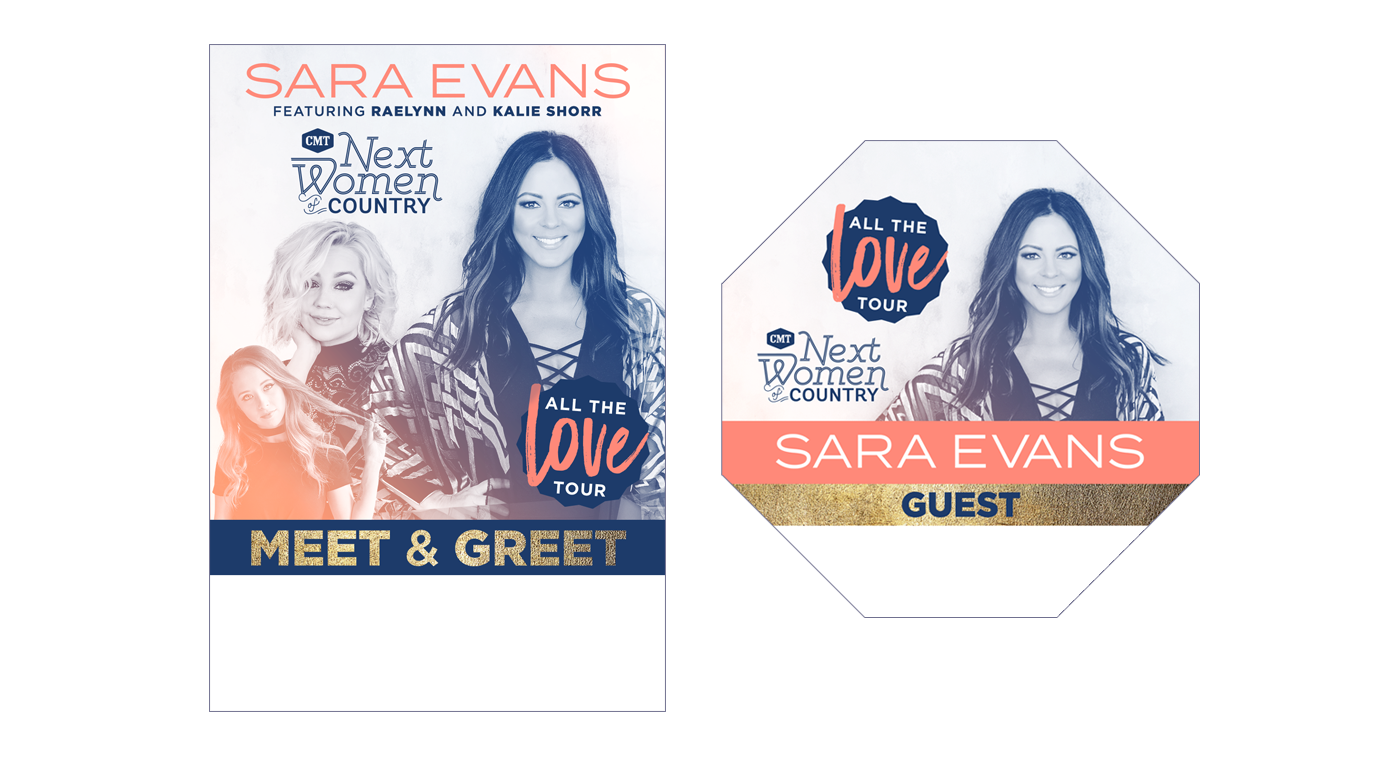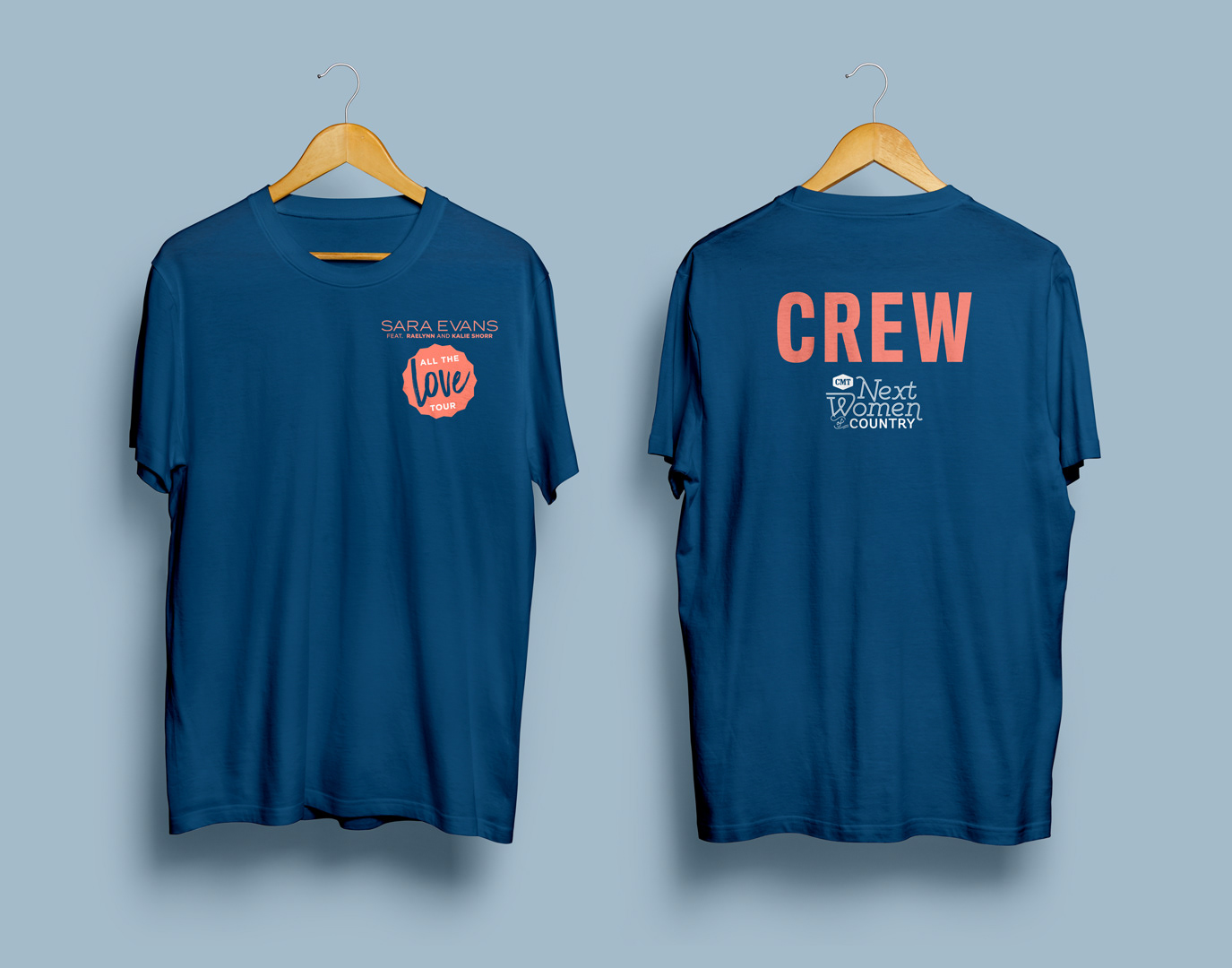 co-branded sponsorship banners
A step and repeat backdrop and other co-branded banners that appeared at tour stops.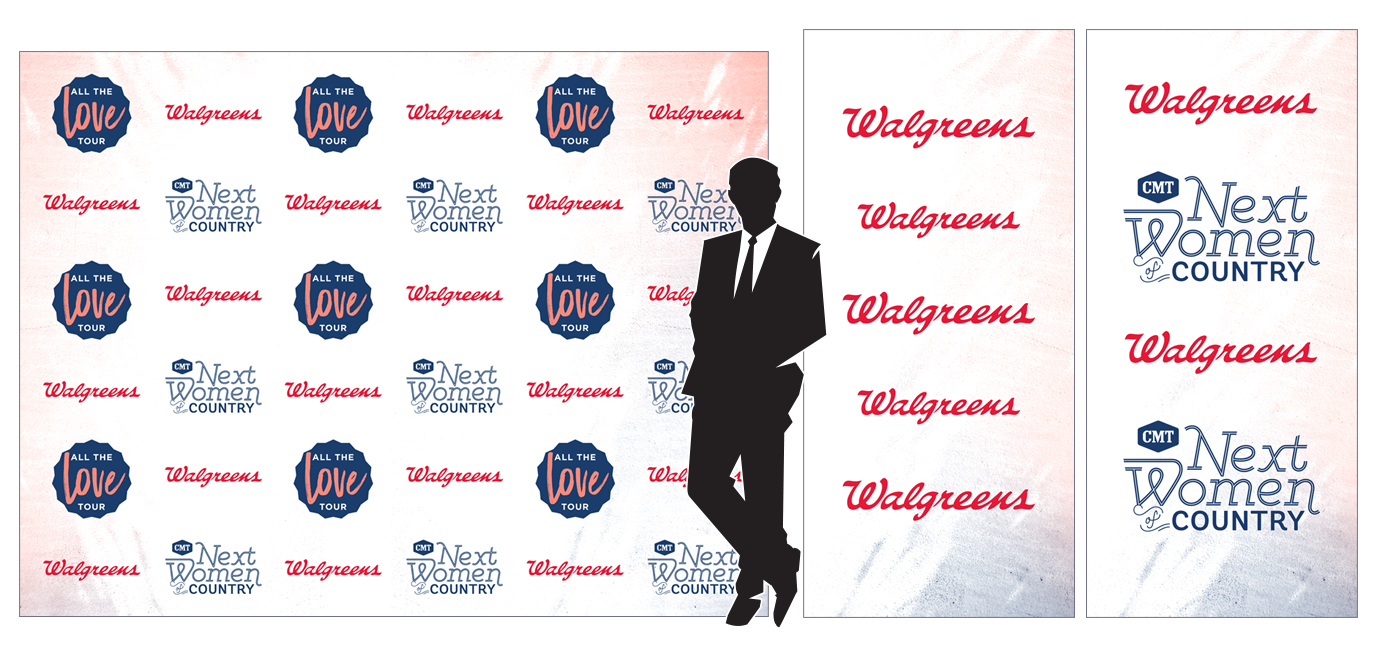 This backdrop appeared on stage for the opening artists and their
logos were projected onto the backdrop during each performance.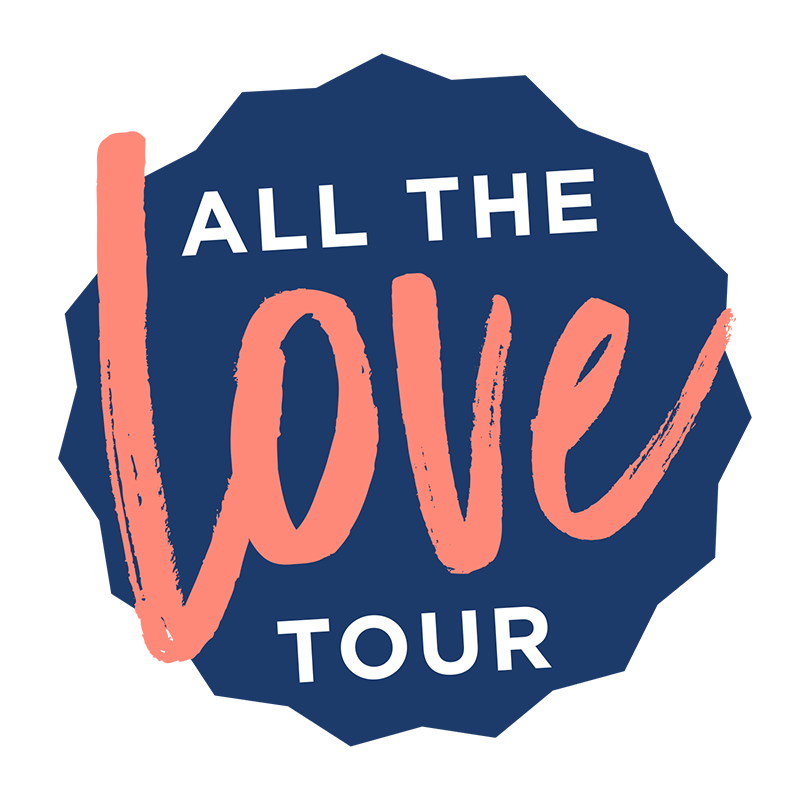 These social graphics represent a few of the brand extension graphics that existed beyond the tour to support the Next Women Of Country brand throughout the year.