Pitch for the look of CMT Artists Of The Year 2018. Artists Of The Year honors country music artists who have a profound impact on the country music industry for the year. 
Logo and end page concept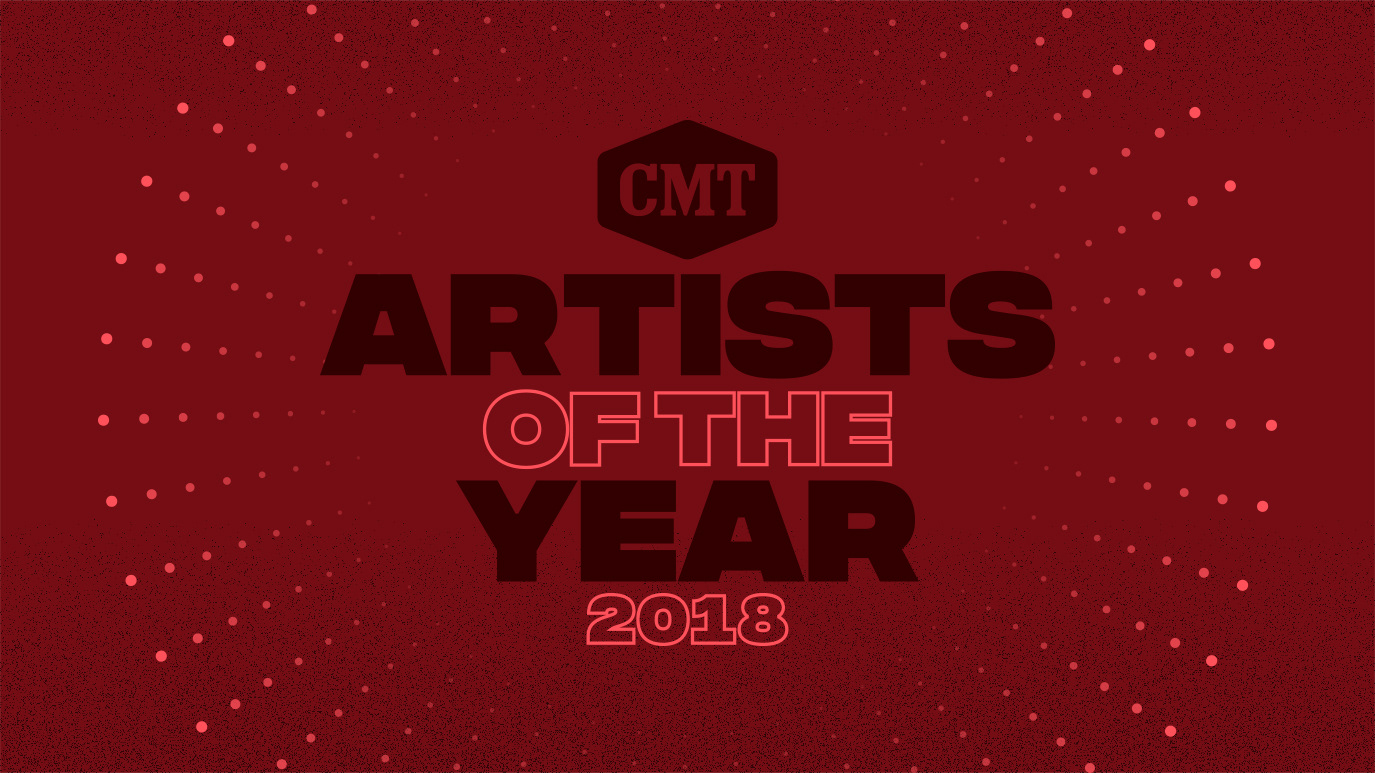 These poster concepts show different logo lock ups along with different photo treatment options and the system for the tune-in lock up.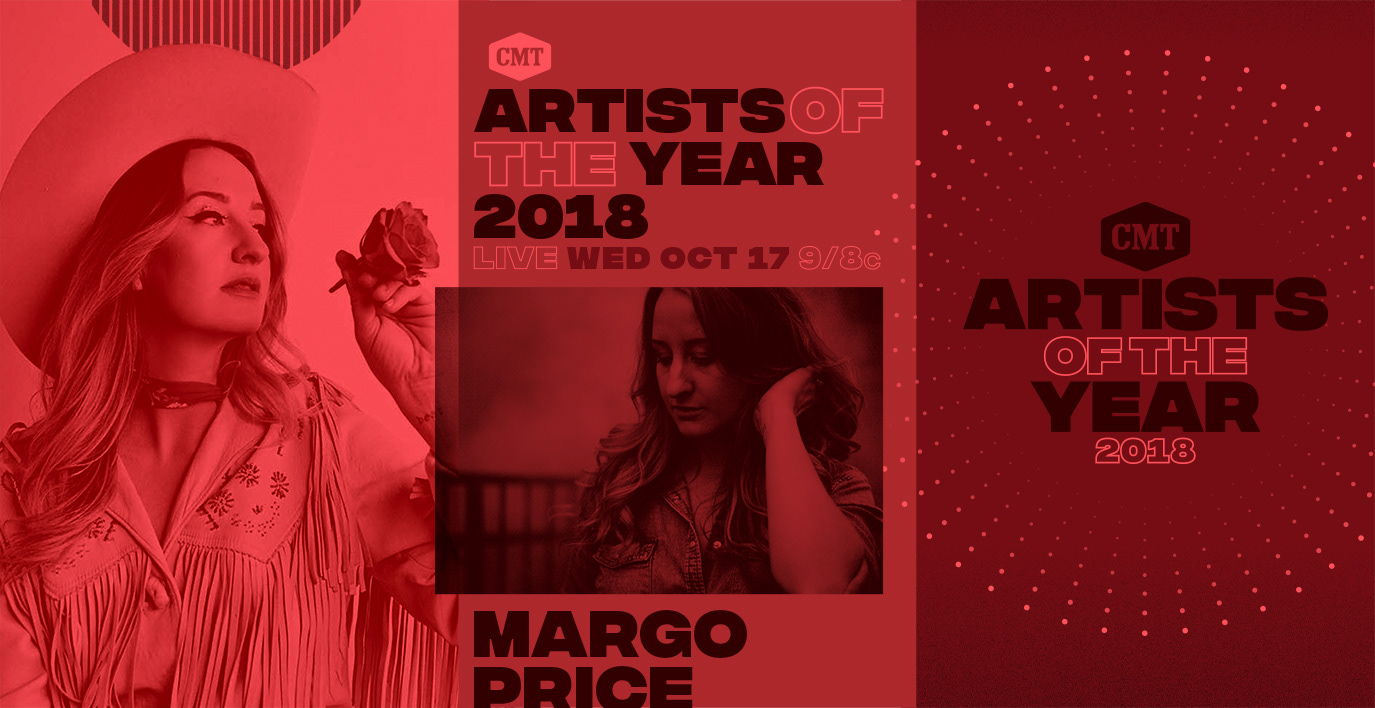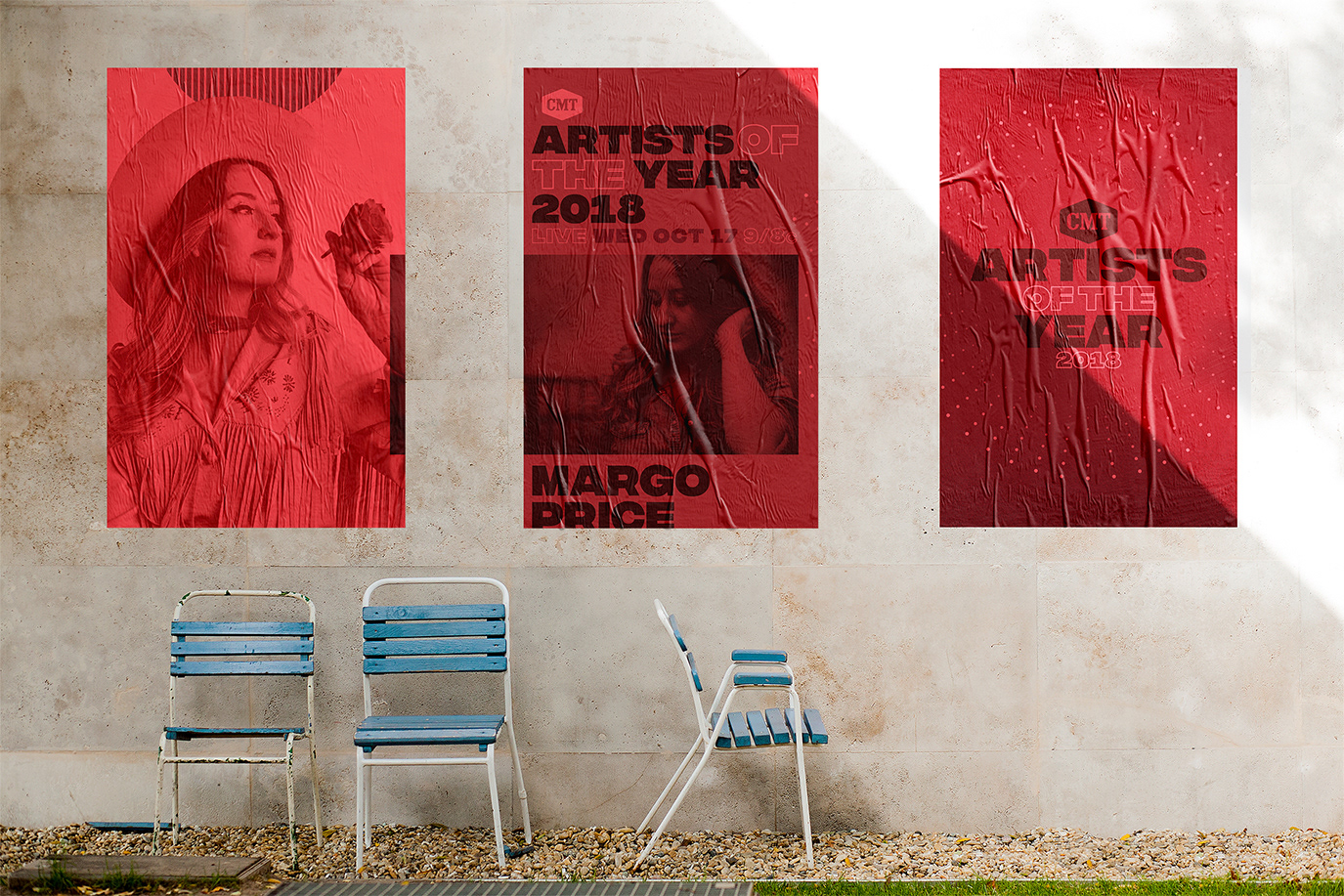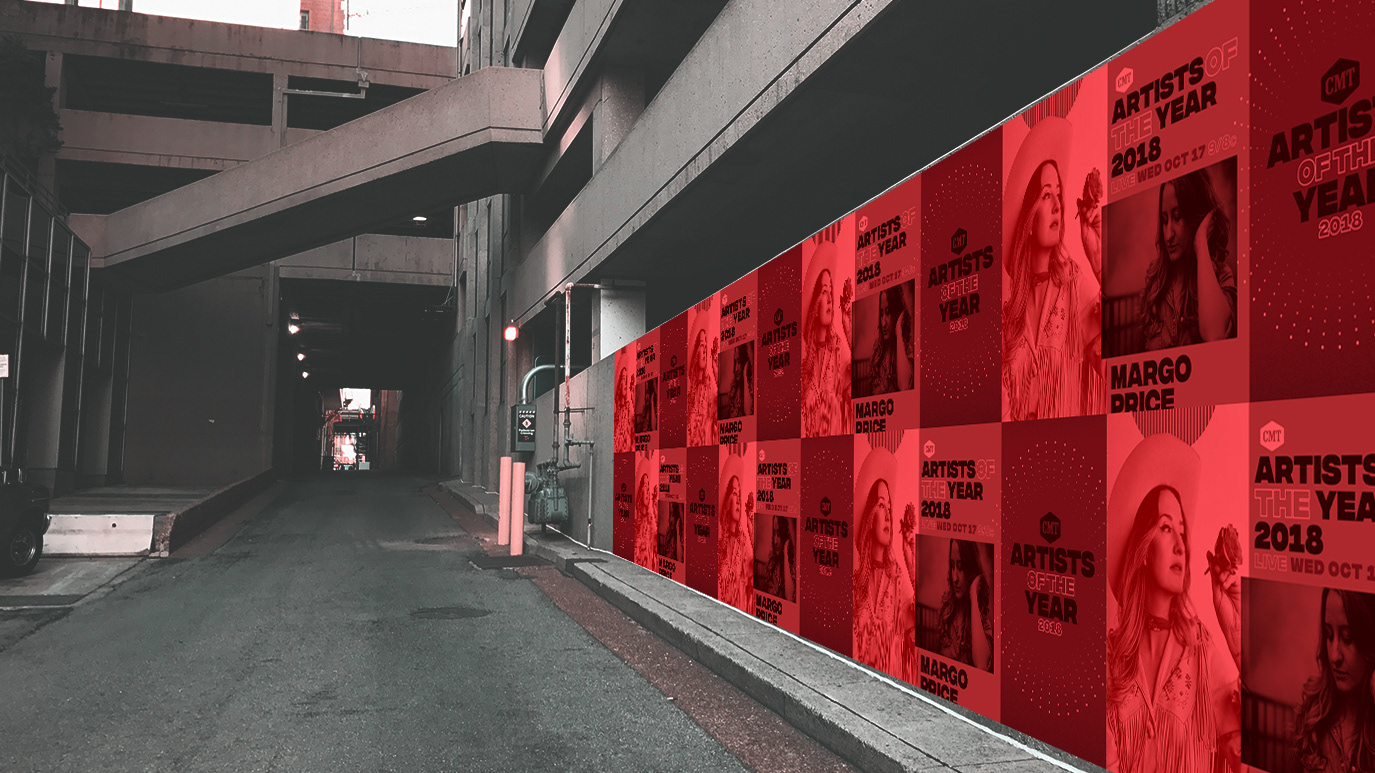 A frame to illustrate text and animation elements for the honoree package animation.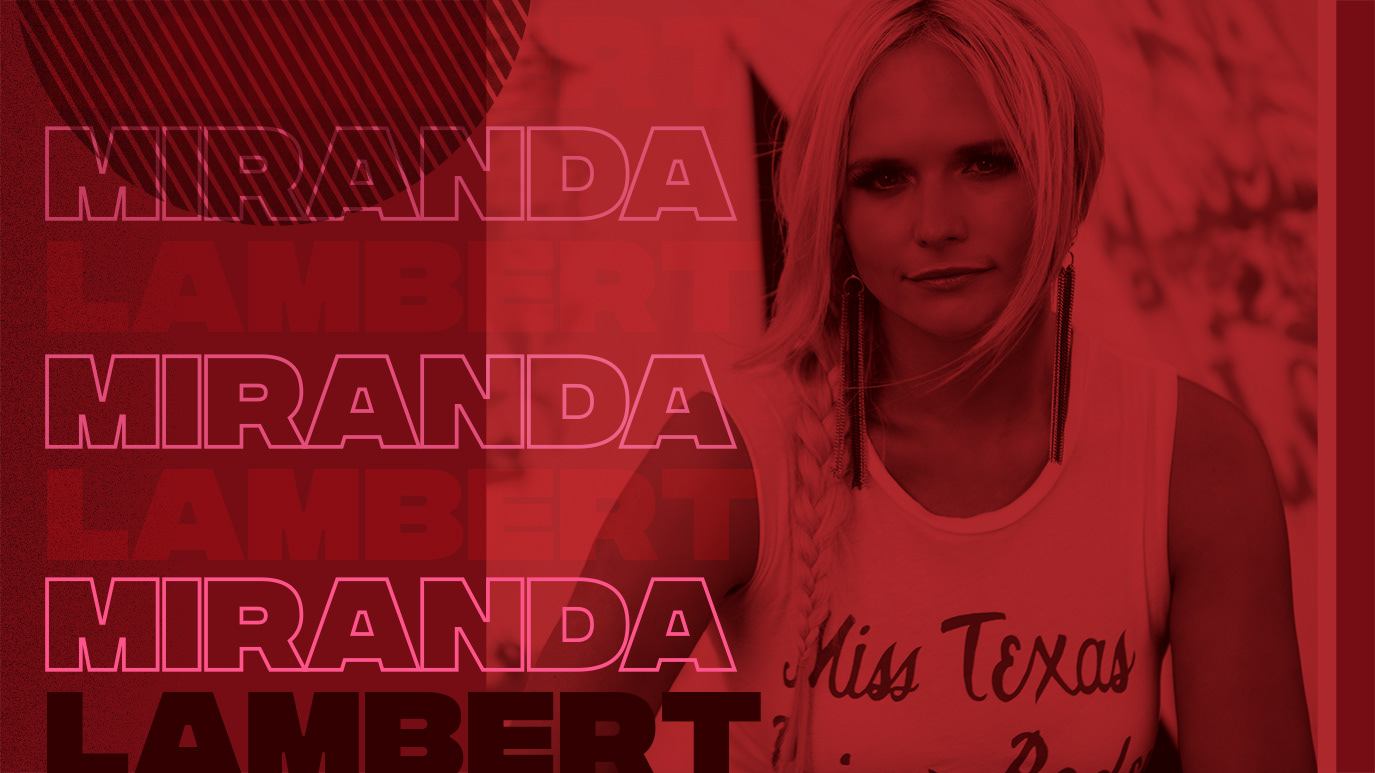 An example of a social post to help drive in tune in